We assure the quality already in the development phase of projects
Our mindset works according to the motto: The customer shall return, not the product. We thus work in the culture of zero defect quality. Such mindset is supervised by experienced quality team who has the main task to prevent any quality issues.
For such culture must be assured the quality already in the development phases of projects by experienced project teams.
From the project phase continues the quality assurance also into the serial production where we put the emphasis on the regular checks during the serial productions.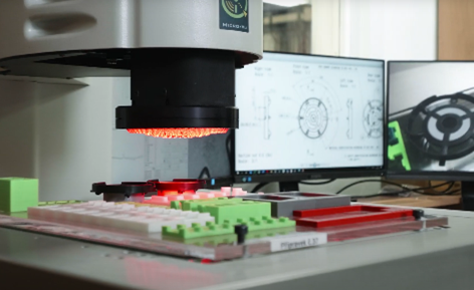 For the assurance of quality, besides the important processes like FMEA, control plan, mold-flow etc., we need to have the measurement laboratory. Our measurement laboratory has 3D CMM machines, optical measurement machine, altimeter, microscopes, spectophotometer but also the machines for the measurement of lighting characteristics for the optical parts. Besides all above mentioned internal machines, we can arrange the CT scans and other testing according to the requests from our customers.
Our certificates
---